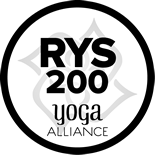 What are we made of? Our recipe for cultivating success in our 230-hour yoga training program is made up of three key ingredients:
Our Curriculum
The intentionality and depth of the curriculum builds from experiential to practical. As our world shifts, so does our curriculum. It has evolved and changed, getting deeper and more accessible to all learners throughout the years. Not only a testament to our ability to evolve and grow as a program, but also for our faculty who continues to work with this community.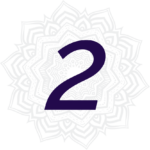 OUR FACULTY
The extremely knowledgeable faculty, and the intentional care we give to the community is what makes this unique. All our teachers are passionate about upholding a higher standard of teaching in our community. Our students understand when they're teaching or practicing yoga what their effect and impact is on the world. We touch on all learning types (experiential, hands on, reading, hearing) however you learn best you will get the information in multiple ways.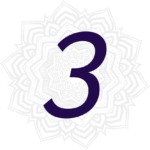 OUR COMMUNITY
When you sign up, you don't sign up to check something off a box, you sign up to be part of this home. We offer you the challenge to grow during this journey while also providing the support to take care of you during learning.
What exactly am I signing up for?
Core Sessions run for 9-14 months, allowing you to fully integrate yoga into your everyday life. You will meet weekly or monthly for these Core Sessions, depending on the format of your program.

Technique Sessions are elective-style courses that run on a weekly schedule, having a variety of topics to choose from.

Workshops are in depth opportunities for our students to be immersed in a concept.

Mentorship and Practicum becomes the culmination of learnings that allow for peer feedback, faculty input and lots of practice in teaching and embodying key ideas of yoga.

Our Karma Yoga Project is the way we start to bring goodness out into the world. These underserved populations are chosen by each program group and frequently continue receiving teaching even years beyond when they've graduated our program.
Training Core Sessions

Asana Technique
Yoga Anatomy
Chakras
Pranayama
Yamas and Niyamas
Sanskrit
Foundational Principles of Sequencing
Ayurveda
Yoga Sutras

34 Technique Sessions

5  Two-Hour Workshops

9 hours of Practicum

Weekend Intensive Training

Karma Yoga Project

A special discounted rate on drop-in classes
Training programs run for 9- 14 months, allowing you to fully integrate yoga into your everyday life.  You will meet for weekly or monthly Core Sessions, depending on the format of your program.
Technique Sessions are elective-style courses that run on a weekly schedule, having a variety of topics to choose from.
Tuesday Evenings:  6:00pm-7:30pm
Thursday Days:  11:00am-12:30pm
Saturday Days: 2:30-4:00pm
Sunday Evenings:  5:30pm- 7:00pm
View the 230-hr Tech Session Schedule here.
Upcoming 230- Hour Yoga Training Programs
---
9-Month Tuesday Evening Program
Meets Thursday: 6pm-9pm | Begins September 12
9-Month Sunday Daytime Program
Meets Sunday: 1pm-5pm | Begins September 22
9-Month Friday Daytime Program
Meets Friday: 10:30am-3pm | Begins October 4
Save $200.00 with early bird pricing through July 1. 
Anastasia G.
I love the wide variety of instructors, backgrounds, and perspectives. It is such a calm and inviting space. I leave every time with a bit more calm and a little more wisdom.

Jess S.
The Yoga Center Retreat feels like a second home to me. Jen Gray and the rest of the wonderful team have brought together a phenomenal yoga community. I am in the 230 hour yoga study program and am very pleased with my education and how it is enhancing my personal practice.

Jordan N.
This isn't just a yoga studio but an amazing community to be a part of. The teacher training program is also the best offered in the Twin Cities. You are introduced to all different branches and thoughts within yoga, while being encouraged to find your own path and what the best fit is for you. The program is flexible, in-depth and the instructors are incredibly trained and well-versed in their yoga studies.

Briana H.
I'm 3/4 of the way through the Yoga Teacher Training Program and it's been stellar. When I talk to my friends who have gone through other YTT programs in the cities, I can tell that the breadth and depth of this course (in addition to the super knowledgable instructors) is setting me up much better for success in expanding my own personal practice and as I start to teach classes. The only thing I would have done differently is take the course sooner.

Amy B.
This program has provided in-depth knowledge of yoga and yogic practices from all different view points. I cannot find another program that provides this type of information. All the teachers are kind, and supportive, wonderful mentors for someone looking to become a yoga teacher or just expand their knowledge. I would and have recommended this training to everyone I know or have met who is interested in a deeper understanding of yoga.

Roberta
I am getting amazing training with a great group of women and men and I am building more confidence as a teacher. The expectations of students is high, but so is the level of support.

230- Hour Core Sessions Schedule