300-Hour Advanced Yoga Training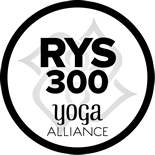 Next Monday program begins October 14, 2019
The Minneapolis Yoga Training 300-hour program is a continuation of your community and study. If yoga is a part of your life we want to support you in that journey. This program opens you up to a deeper understanding of yoga concepts, skilled teachers, and personal transformation fostering advanced teaching skills.
What is striking about this program is the continuation of community– people feel deeply connected when continuing on OR when joining. Students coming in from different trainings, other parts of the world, or other walks of life find it easy and fun to quickly join in and be welcomed into this community. This program opens you up to new concepts, new teachers, and new ways of learning.
Foundations in Yoga Philosophy
Study texts such as the Yogasūtra and Bhagavad Gita
Explore Yoga's models of the human system such as the Pañcamaya, Pañca Prāṇavayu and Saṁkhya Philosophy
Anatomy and Alignment
Explore the physical body as an integrated system. Learn the ways in which your muscles, joints and connective tissue work together as a whole, creating a more holistic understanding of the body's anatomy.
Foundations in Breath for Āsana
Why do we breathe differently in yoga? How do different breath techniques affect the physical body? Learn how to shape the breath to deepen what different āsana (yoga postures) have to offer.
Sequencing Principles of Āsana
Learn the art of class planning, sequencing guidelines, peak pose preparation, and how to link āsana together in a safe and effective manner.
Connect anatomy, breath and sequencing to skillfully create and adapt practices that address specific needs for specific populations.
Sequencing Principles for the Subtle Energy Body
Learn to shift your energetic state with tools and techniques that can energize, calm or balance.
Learn sequencing to prepare for foundations in prāṇyama (breath regulation) and meditation practices
Applications of Yoga for the Emotional Body
Apply the physical and energetic tools to sequence for body positivity, eating disorder, trauma sensitive practices and emotional states such as depression & anxiety.
Ayurveda
Learn, from the most ancient and complete medical system, how nutrition, lifestyle and routines for your individual constitution can positively impact your health and wellbeing.
Development of Prānayama and Meditation Practices
Delve in more detail into rich prāṇayama and meditation techniques, and explore how to integrate them into your classes and practice
Upcoming 300-Hour Advanced Yoga Training Programs
---
14-Month Weekend Program
Mondays | 9:30 AM-3 PM
Begins October 14, 2019
The Yoga Center Retreat is a Yoga Alliance Registered School